Proud sponsors of Hand Wash Hand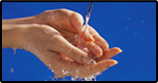 On July 30th 2008, Atlantic Bank donated $1,000 (Gold Corporate Sponsors) to the Hand-Wash-Hand organization. The bank additionally committed itself to donating to the organization the sum of one thousand dollars monthly for one year.
This recently formed non-profit organization provides both financial and social assistance to the needy, enabling them to better their circumstance and in turn help others to help themselves, hence the name Hand-Wash-Hand.
Our financial assistance will contribute to the overall success of this organization. As responsible corporate citizen, we are proud to be sponsors of such a worthy foundation that aims to improve the social conditions of our communities.
For additional information about this press release, please contact the Marketing Department.